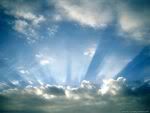 salam alaykum .... ;)
long time... i didnt sign in my blogspot coz quit bz wif my final project...:)...i juz finished my psm presentation... it started at 8.30 am but i ought to wait becoz i was second last presentor...
erm....so i feel so happy becoz i tried to workout for dis project but it still cant fulfill my desire ..i need to explore more about another systems or projects...it is not enough to me...even psm already ended ...knowledge must be explored..now,always and forever!
InsyaAllah.. i will attach my pictures of psm project in this blogspot...laterss!!huhu
Juz wait and check it out!!